Research on Key Technical, Commercial and Regulatory Energy Issues
In rapidly changing markets relevant insight is of crucial importance. Whilst a wealth of information is now available online, navigating the complexities of energy and providing appropriate, effective, timely understanding in a clear and compelling format remains a challenging requirement.
MJMEnergy undertakes research on key technical, commercial and regulatory energy issues producing timely, insightful reports, single and multi-client studies on a range of energy issues, both through its own publishing business and in conjunction with other organisations.
In-House Publishing
Here are a selection of publications that we have written and published.
Other Publishers
The following are publications that we have contributed to and/or offer for sale.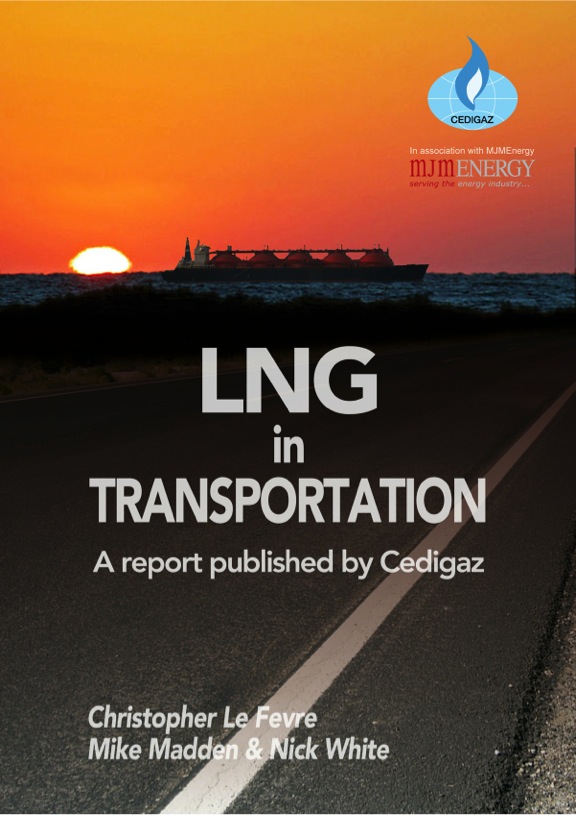 LNG in
Transportation
This report explores the role of LNG in marine, road and rail transport and is divided into three parts:
1) Technology and drivers for LNG as a transport fuel.
2) Growth projections for LNG as a transport fuel.
3) Data on LNG as a transport fuel.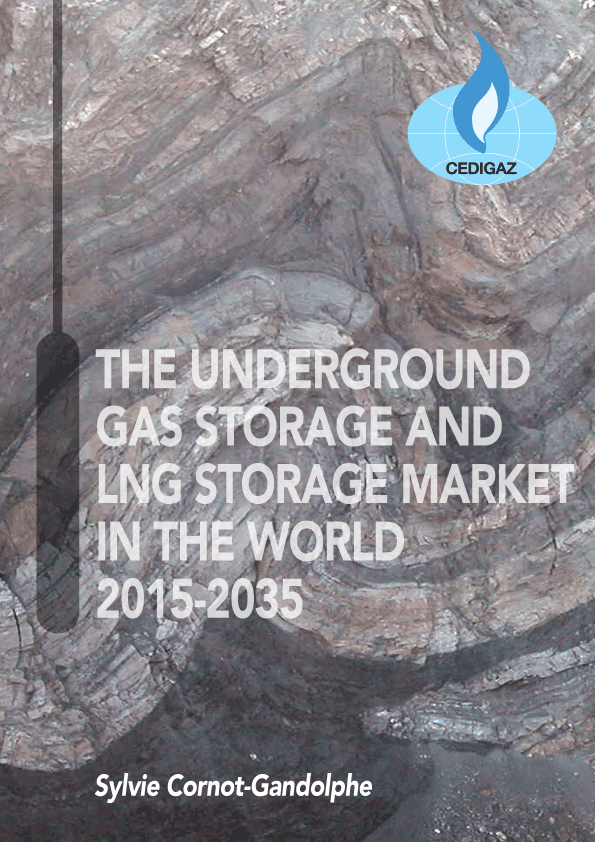 Underground Gas Storage and LNG Storage Market in the World
"The Underground Gas Storage & LNG Storage Market in the World 2015-2035" builds on the CEDIGAZ Underground Gas Storage Database, the only worldwide Underground Gas Storage database to be updated every year, and on the CEDIGAZ LNG Service, a comprehensive service dedicated to the LNG market.
Other reports we have contributed to include:
The Gas Trading Manual

Edited by MJMEnergy associate David Long, with Geoff Moore and Gay Wenban Smith, the Gas Trading Manual (GTM) established itself as a leading information source on the international gas market. Compiled from the contributions of some of the most senior and widely respected figures in the trade, this edition provided detailed and accurate analysis on all aspects of this complex business from the geography of gas through to the markets, trading instruments, contracts, gas pricing, accounting and taxation.

close

The Oil Trading Manual

Edited by MJMEnergy associate David Long, the Oil Trading Manual (OTM) provided a unique and comprehensive reference source to the structure and conduct of the international oil markets including:

Physical characteristics and refining
Oil pricing arrangements
Physical oil markets
Forward and futures contracts
Options and swaps
Operations and logistics
Accounting and taxation
Controlling financial risk
Legal and regulatory control

close

Network 2000

Mike Madden and Nick White authored this report for FT Energy, explaining the key changes to the UK Network Code arrangements in 1999, including the creation of a within-day gas balancing market for both shippers and the transporter, the On-the-day Commodity Market, and the development of entry capacity auctions.

close

Liberalising Gas Markets in Europe

In this ground-breaking report published by Petroleum Economist, Mike Madden and Nick White reviewed the state of the gas market in each of the then 15 EU states and considered the impact of the EU Gas Directive on companies, markets and suppliers.

close

The New Electricity Trading Arrangements

Written by Nick White for Petroleum Economist, this industry guide described and explained the major reform of the UK electricity system whereby the centralised electricity Pool system was replaced by a system of bilateral contracts (referred to as the New Electricity Trading Arrangements or NETA) with generator self-dispatch under the terms of the Balancing and Settlement Code.

close

The Network Code

The Transco Network Code introduced in 1996 was a new approach to gas transportation arrangements, which has now been used as a model f or many liberalising gas markets. Mike Madden's report written for FT Energy explained the background, rationale, development, text and operation of the Network Code, helping readers to understand the huge changes in the UK gas market at the time.

close

Lifting of Stricter Consents: The Future of UK Gas-Fired Power Plants

This report written by Nick White and David Smith and published by FT Energy reviewed the impact of the UK Government's decision to impose a moratorium on new gas-fired power stations during the period leading up to the reform of the UK electricity pool.

In bringing a premature end to the Dash for Gas, the Government temporarily preserved UK coal operations, but with the risk of deterring inward investment and distorting the market.

close

Gas and Electricity Trading in Italy

Written by Nick White and Philip Pike for the Energy Publishing Network, this report provided a detailed overview of gas and electricity markets, players, strategies and trading in Italy in the early years of the energy market liberalisation.

close