Australasia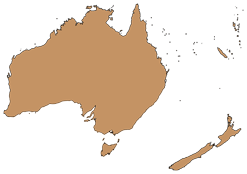 Significant hydrocarbon resources particularly in Australia, have led to the development of a large number of LNG export projects, often at high capital cost. Changing energy economics have raised major challenges for the profitability of these businesses, and raise questions over the development of additional conventional and unconventional resources. Market development has seen the emergence of liberalised gas and electricity markets, while reducing costs of domestic solar energy provide alternatives to traditional grid-based market expansion.
MJMEnergy has had limited direct involvement with projects in the Australasia region, although through its network of associate consultants it has on the ground connections and expertise in a number of areas.
Energy Projects
Below you will find examples of some of the consultancy, training or publishing work that we have carried out in Australasia. If you want to explore how we can help you talk to us.
Consultancy Projects:
The following titles are examples of some of the energy consultancy projects that we have carried out in this region. (Clicking the title will provide more information.)
Study on Reform of Nauru Phosphate Corporation

MJMEnergy with PPA Energy on its proposals for reform of the electricity industry on Nauru. This project, on behalf of the Asian Development Bank, focused on ways to renovate and modernise the electricity supply system, whilst addressing last-standing payment and cross-subsidy issues. MJMEnergy provided editorial support on the report.

close
Training and Capacity Building:
The following are examples of some of the energy training and capacity building that we have carried out in this region. (Clicking the title will provide more information.)
LNG Economics and Markets

Understanding the costs and value of LNG is crucial to optimising LNG operations and purchasing in changing markets. This three-day course offers helpful insight, useful case studies and practical exercises.

Day 1: An introduction to the LNG business and economics.

Day 2: Making and delivering LNG: costs and projects.

Day 3: Extracting value: regasification, the long-term and short-term markets.

close

Global LNG

During the course of the day we will study US, European and Asian pricing methodology, and take a look at traditional pricing structures and shifting trends. The expansion of LNG interest and the evolution of LNG pricing worldwide is explained with a look at the future prospects.
The next public course date is:

close

21st Century Regulation

Course Description

This three-day course has been specifically developed in order to explain both the background and practice of gas market regulation as well as providing suitable tools and intellectual and practical frameworks for parties involved in 21st Century gas regulation.

Understanding and applying regulation to gas markets is a crucial skill as energy market liberalisation gathers pace around the world.

Day One:

The purpose of this first day is to provide you with a solid academic theoretical and historical basis to energy market regulation, drawing on the experience of European and North American energy markets in particular.

Day Two:

The purpose of this second day, building on regulatory economic theory, is to provide a series of practical examples of how regulation is undertaken in the real world. This will be achieved firstly with a series of sessions on specific regulatory issues followed by a number of case studies.

Day Three:

The purpose of this third day is to build on both economic theory and practical application in order to provide you with useful tools and approaches that you can apply to your own particular regulatory environment, whether you are a regulator, the regulated, or a participant in a regulated market.

close

Ofgem Gas Technical Basics/Advanced

We designed a Gas Basic and Gas Advanced course for Ofgem to provide a greater understanding of the operation of the gas supply system for their non-engineers as well as perspectives on commercial gas issues.

An extensive handbook to go with each course and a precourse online questionnaire to help staff know which level they required was also provided.

close

Gas Storage Course

We will explain the need to store gas and look at the different types of storage facilities available. You will gain an understanding of how to buy storage capacity, trade gas using storage, and the whole economics of gas storage. You will look at how to build storage, examine a case study and explore the future of storage.

The course covers:

Why store gas?
Types of gas storage facilities
How storage is sold
Storage economics
Building gas storage
A case study of a current storage project
The future of gas storage

close

The IGEM Academy

Over the last few years MJMEnergy has worked closely with IGEM to prepare and deliver technical training for engineers, both in the UK and overseas. Typical examples have included the following:

Introduction to the UK gas industry and its market.
Asset integrity management.
TGas market safety, legislation and regulation.
Engineering ethics – doing the right thing.
Safety, risk & reliability management.

close

Training Games, Exercises and Simulations

Designed to introduce you to real-life circumstances in which you can make successful choices based on learnt skills, our games and exercises cover a wide variety of areas. For more advanced experiences we have developed exercises that set the scene with realistic management and technical information enabling players to engage with the subject in a serious yet safe environment.

close

Energy Markets Course

This three day course provides a thorough understanding of the dynamics of the gas and power industry. The main focus being: physical gas and electricity systems, commercial energy markets and energy trading.

close

Global Oil Market

You will learn about the charactaristics of oil, how the terms upstream, midstream and downstream relate to this industry, what makes the price of oil and how it is traded.

close
Energy Publishing:
The following titles are examples of energy reports that we have written, published or sell and are included to complement this section. Feel free to click on the titles for more information.
LNG in Transportation

LNG in Transportation

This report explores the role of LNG in marine, road and rail transport and is divided into three parts:
1) Technology and drivers for LNG as a transport fuel.
2) Growth projections for LNG as a transport fuel.
3) Data on LNG as a transport fuel.

close

LNG Supply Handbook

LNG Supply Handbook

This report containing 28 in-depth country profiles framed within a detailed analysis of the global LNG market and its developing trends and drivers will provide strategists, decision makers, policy makers and analysts - amongst others - with the perfect resource to ensure you are well-informed.

The 28 existing and potential exporting countries examined are:
Algeria | Angola | Australia | Brazil | Brunei | Cameroon | Canada | Colombia | Egypt | Equatorial Guinea | Indonesia | Iran | Israel | Libya | Malaysia | Mozambique | Nigeria | Norway | Oman | Papua New Guinea | Peru | Qatar | Russia | Tanzania | Trinidad & Tobago | United Arab Emirates | United States of America | Yemen.

close

LNG Supply Handbook Country Chapters

This report provides the background chapters as well as the profile for the country you have selected. Framed within a detailed analysis of the global LNG market and its developing trends and drivers it will provide strategists, decision makers, policy makers and analysts - amongst others - with the perfect resource to ensure you are well-informed.

Country profile of country of your choice from one of the following:

Algeria | Angola | Australia | Brazil | Brunei | Cameroon | Canada | Colombia | Egypt | Equatorial Guinea | Indonesia | Iran | Israel | Libya | Malaysia | Mozambique | Nigeria | Norway | Oman | Papua New Guinea | Peru | Qatar | Russia | Tanzania | Trinidad & Tobago | United Arab Emirates | United States of America | Yemen.

close

The Oil Trading Manual

Edited by MJMEnergy associate David Long, the Oil Trading Manual (OTM) provided a unique and comprehensive reference source to the structure and conduct of the international oil markets including:

Physical characteristics and refining
Oil pricing arrangements
Physical oil markets
Forward and futures contracts
Options and swaps
Operations and logistics
Accounting and taxation
Controlling financial risk
Legal and regulatory control

close
Key staff and associates:
Mike Madden
Chris Le Fevre
David Long
Nick White
Duncan Jack
David Haynes
Ben Farrington