Who We Are
MJMEnergy is a leading, long-established consultancy, training, and publishing company.
We operate throughout the world delivering highly professional services with a specific focus on commercial, technical and regulatory aspects of the energy industry.
Managing Director, Mike Madden, founded MJMEnergy in 1994 and from his long associations in the industry has connected with many highly skilled energy experts. These associates are available to form multidisciplinary teams, responding to a wide variety of requirements. Principal Consultant, Nick White, joined the company in 1997 and a small core team of dedicated professionals are based in our West Oxfordshire office.
Our staff and specialist associates, all experts in their areas with solid up-to-date energy industry experience, add a huge range of skills and decades of knowledge.
---
Meet Our Core Team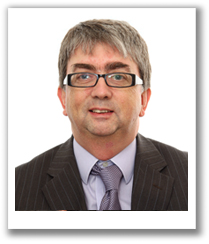 Mike Madden
Managing Director and Senior Consultant
As a chartered engineer with over thirty years operational and commercial experience, Mike offers a unique blend of technical and commercial advice to clients. He has been involved in projects spanning the entire gas chain including upstream gas supplies, LNG, gas storage, gas transportation and gas markets. Recently he has been involved in a number of 'LNG Terminal User Agreement' (TUA) negotiations throughout the EU, Asia, South and North America. In addition Mike has been advising clients on depleted field, and salt cavity gas storage projects in the UK, Netherlands, Germany and elsewhere in the EU. Typical clients include LNG suppliers, buyers and terminal operators, gas producers, regulators, large power generators, gas marketing companies, and large industrial consumers.
Mike works throughout the EU and elsewhere in the world including, India, Nigeria, Libya, Singapore, Bangladesh, Canada, and South Korea. Current projects include undertaking a major feasibility study regarding the role of LNG in facilitating market entry into an EU gas market, developing a market monitoring regime for an Asian gas market and assisting a client in negotiating a TUA. Mike started his career at British Gas plc designing, building and maintaining the high-pressure gas network before becoming involved in the development of the competitive gas market in Great Britain. As a commercial negotiator Mike led contract negotiations worth hundreds of millions of pounds.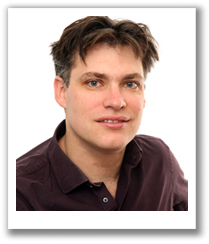 Nick White
Business Development and Research Director
Joining Mike Madden in 1997, initially to help write publications for the company, consultant, research director and training manager Nick White, added a valuable resource and the start of the in-house team.
Nick is the Commissioning Editor and author of a number of energy market reports including, 'Liberalising Gas in Europe: the implementation and implications of the EU Gas Directive' (Petroleum Economist, Autumn 2001), 'Energy Trading in the UK', and 'The Long-term Capacity Auctions'. As a consultant, Nick has advised companies on diverse areas of energy market development and regularly writes, develops and presents training courses.
Key areas of expertise include energy market liberalisation, regulation and transportation charging, third party access to transportation networks, market design and corporate restructuring, energy trading, and gas and power convergence.
Recent projects have included a study on third party access and transportation charging regimes in Italy and the UK, a review of gas quality specifications in the USA, UK, Netherlands, Germany and France, studies on the UK transportation capacity regime and energy market liberalisation in Italy, a review of transportation and processing opportunities offshore, an analysis of the impact of oil price indexation and European liberalisation on UK gas prices, an analysis of gas storage projects across Europe, and an analysis of UK gas burn for power generation.
Chris Joined us in March 2009. After graduating Chris secured a position as legal administrator for Arnold's Solicitors, later moving on to the Newquest Group as a sales executive. In 2006 he was offered a position as account manager with OFM a local fleet management specialist.
Chris's IT and administration background made him ideal for the role with us. Chris oversees the management and production of our material for training courses, helps develop our CRM, helps with production of marketing campaigns/strategies, whilst also liaising with customers and associates. Chris also assists with finding potential new consultancy work.
Paul Joined the team in 2002 and over the years has been instrumental in the development of the company infrastructure and continues to help develop new initiatives that keep in touch with the changing shape of communications and business management.
Paul's main focus is to send the right information to the right people at the right time using any avaiable e-communications as well as post. He also is responsible for constant website updates and online training systems.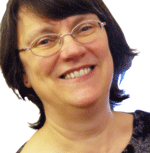 Edwina Williams
Finance Manager
Edwina has been providing us with bookkeeping and accounting services as our finance manager since October 2011. She has a number of years' experience of bookkeeping, credit control, preparation of management accounts and timely reporting in the industrial, service and charity sectors.
---
Some of Our Associates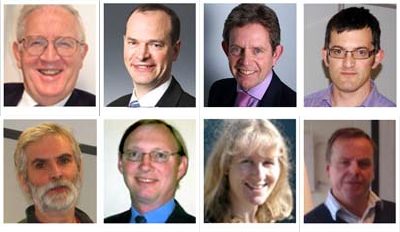 One of the benefits of working in the energy industry for a long time is that you meet a lot of nice people! We've been priviledged to have worked with a great many experts from a wide variety of backgrounds and with their help we've been able to build dedicated teams to serve each commission with wisdom and professionalism.
Some of our associates are listed here along with a short bio for each.
---
What We Do
We have the resources to take on complex and difficult consultancy projects. Our own specialists, sometimes with chosen expert partners, cover a wide range of projects for UK or overseas clients. Major UK based clients have included DECC, Centrica and EDF. While examples of work for overseas clients include pipelines in Mozambique, national gas supplies in Pakistan and the sharing of gas pipe capacity in Singapore. Many include critical predictions about the future, on which major economic decisions will rely, and all will be based on detailed and traceable evidence.
We also provide interesting and enjoyable Learning and Development Training courses for most aspects of the energy industry.
To compliment our work we have provided many years of publishing services. We have written many reports as part of various consultancy projects as well as in-depth reports and articles that are either free to read or available to purchase .